Making Sense of Mars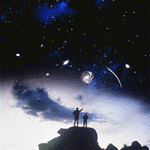 To date, the U.S. has only landed three spacecraft on Mars. Here's what scientists have learned so far, and what they hope to discover in the very near future.
Viking Mission: 1976
First Viking 1, and then Viking 2, landed on Mars in 1976. The goals of the Viking Mission were to get high-resolution images of the Martian surface, learn about the structure and composition of the atmosphere and surface, and search for evidence of life. The mission was very successful. The spacecrafts sent back over 1400 images and other science data for three years after landing. By 1982, NASA had lost all contact with them.
Mars Global Surveyor: 1996
In November 1996, the Mars Global Surveyor (MGS) spacecraft launched, and is still in orbit around Mars. Its mission is to collect data from orbit. Surveyor has returned an unprecedented amount of data regarding Mars' surface features, atmosphere, and magnetic properties. Scientists will use this information to learn about the Earth by comparing it to Mars. The information will also aid in planning future missions.
Pathfinder Mission: 1996
Pathfinder launched on December 4, 1997. After a seven-month trip, it touched down on Mars. It is the first spacecraft in 20 years to land on the planet. The spacecraft carried a small robotic rover, Sojourner. The rover traversed the surface of Mars.
Scientists learned a great deal about the surface of Mars from this mission. They speculate that, in its infancy, Mars may have been very much like earth. Pathfinder collected evidence that there is sand on the planet. This indicates that at one time there may have been water and life on Mars.
Mars Surveyor 1998 Program
Now that NASA has a good idea what the terrain is like on Mars, it is sending a spacecraft to penetrate the surface. The Mars Climate Orbiter launched on December 10. It will arrive in Mars' orbit in October 1999. The Mars 98 Polar Lander will launch next in January 1999. It will land near the southern polar cap of the planet. The lander is equipped with cameras, a robotic arm and instruments to measure soil. Two small microprobes are also on the lander. They will penetrate into the Martian subsurface to detect water.
So far we have not brought anything back from Mars. But plans are on the horizon. In 2005, NASA is planning the first round-trip mission to Mars. The spacecraft is expected to return with rock samples and some dirt. Two more sample-return missions are expected to follow in 2009 and 2013.
Source: JPL Mars Exploration website