Shrinking the College Tab
| | | |
| --- | --- | --- |
| | 9 of 13 | |
Collect Cheap College Credits
---
Taking college level Advanced Placement courses while in high school can shave a semester or more from your undergraduate career. Another alternative is getting college credits through the College-Level Examination Program (CLEP), which allows students of any age to demonstrate proficiency in college courses. More than 2,900 colleges and universities participate in the CLEP program. High school students can also obtain college credit by taking community college classes in the summer.
Next: Buy Used Books
More on: Paying for College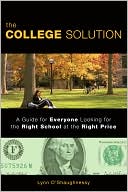 From The College Solution Copyright © 2008, FT Press. Used by permission of FT Press, and Pearson Education. All rights reserved.
To order this book go to Amazon.