Shrinking the College Tab
| | | |
| --- | --- | --- |
| | 8 of 13 | |
Become a Residential Advisor
---
If your child is responsible and blessed with good social skills, he or she might want to be an RA. An RA serves as surrogate mother hen to the kids in a dormitory. RAs help settle disputes and make sure kids aren't doing dumb things like hauling beer kegs into their dorm rooms. Colleges and universities generally reward their RAs, who typically have to be sophomores or upperclassmen, by eliminating or reducing their room and board expenses or tuition.
More on: Paying for College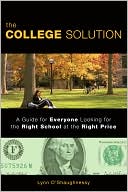 From The College Solution Copyright © 2008, FT Press. Used by permission of FT Press, and Pearson Education. All rights reserved.
To order this book go to Amazon.