Shrinking the College Tab
| | | |
| --- | --- | --- |
| | 6 of 13 | |
Check out Nonprofit Lenders
---
Some nonprofit lenders, which are often state chartered, provide great deals for certain students, such as those selecting particular majors. These lenders, for instance, may shrink interest rates for students who choose public service fields or nursing in states where there is a desperate need for young people. For instance, Missouri residents who want to go into law enforcement, social work, and other public service careers could recently borrow money from the Missouri Higher Education Loan Authority (MOHELA) for an infinitesimal .5% interest rate. That's right, a half percent. The Michigan Higher Education Student Loan Authority was recently offering engineering students in the state -- residents and nonresidents -- a great deal. If they met certain qualifications, engineering students could capture a 0% interest rate on their federal Stafford loans.
Next: Leave the Car at Home
More on: Paying for College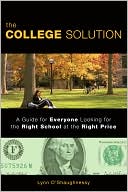 From The College Solution Copyright © 2008, FT Press. Used by permission of FT Press, and Pearson Education. All rights reserved.
To order this book go to Amazon.