Shrinking the College Tab
| | | |
| --- | --- | --- |
| | 4 of 13 | |
Head North
---
If you want an educational bargain, consider Canadian schools. According to the Fiske Guide to Colleges, which covers leading Canadian universities in its annual guide, the typical Canadian student was recently paying just $2,500. Of course, Americans can't expect that price, but the cost could still be lower than out-of-state public universities and private schools.
Many competitive Canadian schools offer merit scholarships to qualified students, regardless of citizenship. You can learn more about Canadian schools by visiting the Web site of the Association of Universities and Colleges of Canada (www.aucc.ca). Another Canadian resource for more than 1,700 colleges and universities is SchoolFinder.com.
Next: Lean on Your Kids
More on: Paying for College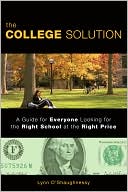 From The College Solution Copyright © 2008, FT Press. Used by permission of FT Press, and Pearson Education. All rights reserved.
To order this book go to Amazon.