Shrinking the College Tab
| | | |
| --- | --- | --- |
| | 2 of 13 | |
Look for Bargains Across State Lines
---
If you're eager to attend an out-of-state public school, you won't necessarily have to pay full price. As mentioned earlier in the book, plenty of public universities will discount their out-of-state tuition to desirable kids living beyond their boundaries. The average discount from public universities, according to the College Board, was recently 14.7%.
Here's another way to reduce your costs: Look for out-of-state schools that observe a reciprocity agreement with institutions in your state. Thanks to one of these agreements, you may pay the same price as a resident or capture a significant discount.
Why would a university in Missouri, for instance, extend a price break to a kid from Kansas? Here's one big reason: States decided it was easier to piggyback off the offerings of nearby states than to spend the money developing certain majors on their own. The University of Kansas, for instance, operates an architecture school, but the University of Missouri does not. The University of Missouri system, however, has schools of dentistry and optometry, which KU does not.
Consequently, dentistry and optometry students from Kansas can pay resident tuition at the University of Missouri, while Missouri students can enjoy the same deal when enrolled as architecture students at KU and Kansas State University. Some states have their own reciprocity agreements, but major regional pacts also exist.
Don't expect schools to advertise these bargains -- you have to do your own research. You also can't expect all the public schools in a state to be eligible for price discounts. Often the most sought after state schools aren't. Request the reciprocal deal at the same time you apply to a school.
Here are the major regional reciprocal pacts:
Academic Common Market (www.sreb.org/programs/acm/acmindex.asp). Member states: Alabama, Arkansas, Delaware, Florida (graduate programs only), Georgia, Kentucky, Louisiana, Maryland, Mississippi, North Carolina (graduate programs only), Oklahoma, South Carolina, Tennessee, Texas (graduate programs only), Virginia, and West Virginia.
Midwestern Higher Education Compact (www.mhec.org). Member states: Illinois, Indiana, Iowa, Kansas, Michigan, Minnesota, Missouri, Nebraska, North Dakota, Ohio, and Wisconsin.
New England Board of Higher Education (www.nebhe.org). All 78 public colleges and universities participate in the tuition discount program offered in these six states: Connecticut, Maine, Massachusetts, New Hampshire, Rhode Island, and Vermont.
Western Undergraduate Exchange (http://wue.wiche.edu/). Member states: Alaska, Arizona, California, Colorado, Hawaii, Idaho, Montana, Nevada, New Mexico, North Dakota, Oregon, South Dakota, Utah, Washington, and Wyoming.
More on: Paying for College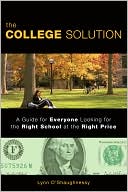 From The College Solution Copyright © 2008, FT Press. Used by permission of FT Press, and Pearson Education. All rights reserved.
To order this book go to Amazon.