Shrinking the College Tab
| | | |
| --- | --- | --- |
| | 12 of 13 | |
Check for Discounts
---
Ask a school whether it grants a discount for a second child who attends the school or for recommending the school to a friend who enrolled. Also inquire whether you can charge the tuition on your credit card to capture frequent flyer miles or other plastic perks.
Next: More popular galleries
More on: Paying for College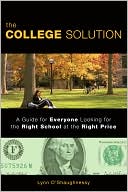 From The College Solution Copyright © 2008, FT Press. Used by permission of FT Press, and Pearson Education. All rights reserved.
To order this book go to Amazon.