Shrinking the College Tab
| | | |
| --- | --- | --- |
| | 11 of 13 | |
Apply for Free
---
College expenses start adding up even before you enroll. It can cost $60 to $70 a pop just to apply to colleges. A Web site called, Free College Applications, maintains a list of many schools that offer free or reduced-price applications. You can find the site at www.porcelina.net/freeapps/.
Next: Check for Discounts
More on: Paying for College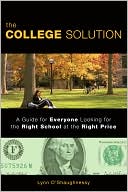 From The College Solution Copyright © 2008, FT Press. Used by permission of FT Press, and Pearson Education. All rights reserved.
To order this book go to Amazon.