Shrinking the College Tab
| | | |
| --- | --- | --- |
| | 10 of 13 | |
Buy Used Books
---
According to one federal study, the cost of textbooks has jumped nearly four times the rate of inflation since 1994. Expect to be gouged if you wander into your college's bookstore and buy new textbooks. Buying used books will obviously save money. One handy resource is BestBookBuys.com, which is an online price comparison shopping site that scans prices at many online bookstores. Also see whether your college offers a textbook swapping service. Other sources for used textbooks are BarnesandNoble.com and Amazon.com.
Next: Apply for Free
More on: Paying for College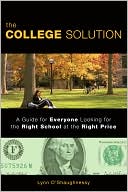 From The College Solution Copyright © 2008, FT Press. Used by permission of FT Press, and Pearson Education. All rights reserved.
To order this book go to Amazon.